Advertising
Softinn Solutions Sdn. Bhd. runs LetsGoHoliday.my. Our portal attracts 60,000 page views a month. Most of them looking for travel-related contents e.g. place to stay, food hunt, shopping etc.
We would like to offer advertisement space on our site for Free. We plan to do so until we hit 100,000 unique visitors a month.
To enhance our readers' experience, your ads will show up only on content that is relevant. For example:
Your Ads: Big Momma Car Rental
Show up on our Content: Top 8 Best Kota Kinabalu Car Rental Services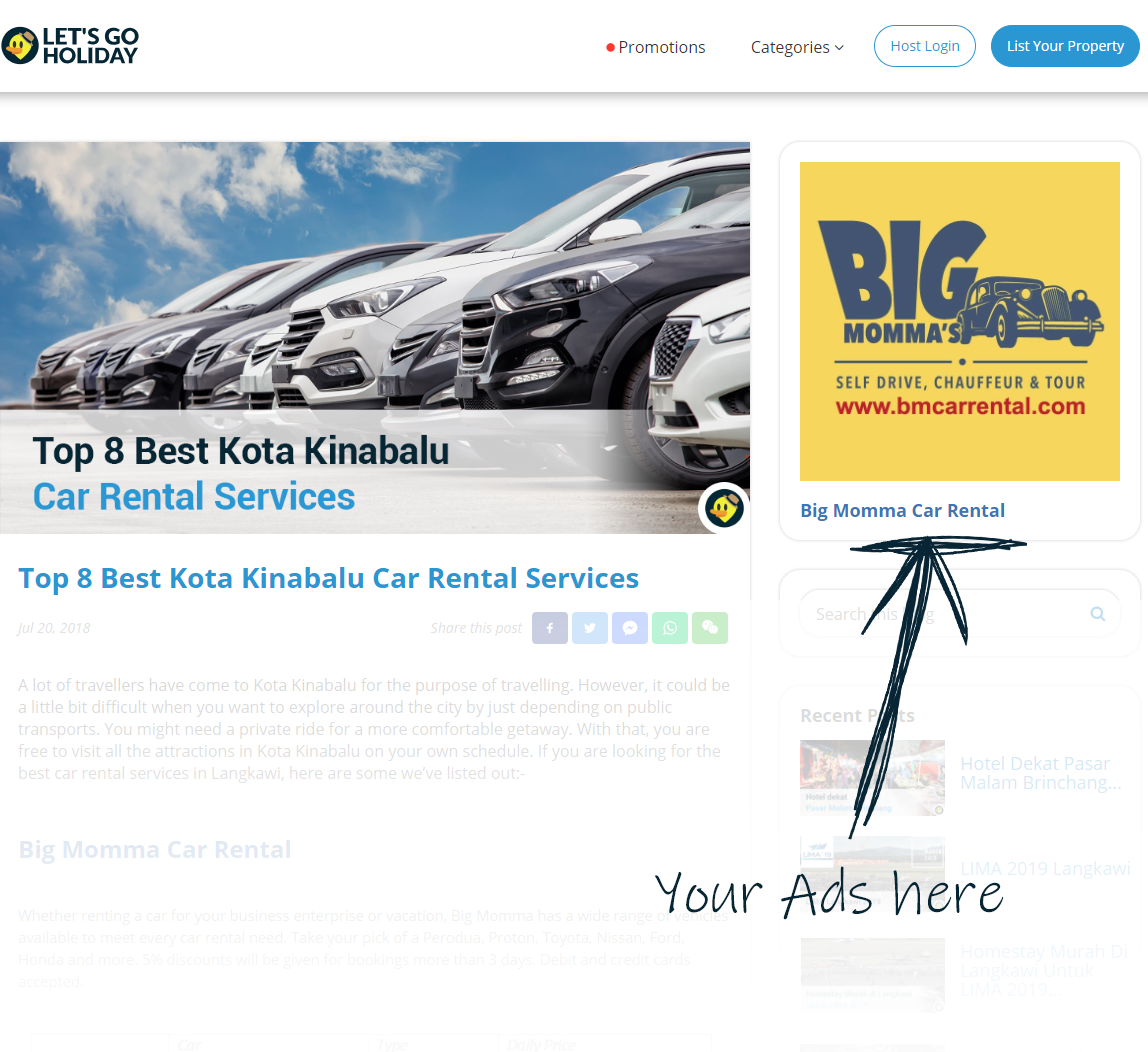 To Advertise
Prepare an advertisement image of size 320 pixels x 320 pixels
Send your image to [email protected] with the following details
Ads Title:
Hyperlink of Your Ads:
Please use "LetsGoHoliday.my Advertisement" as your email subject
What happens after you send us the email
On a weekly basis, we will process your requests and upload them to our portal.
Who is not eligible for the above service
We do NOT offer the above service to our existing merchants (Hotels, Homestays, Resorts etc) because we have a better plan for you - Your listing will show up on some of the content. For example Beautiful Resorts For Long Weekends In Malaysia
Cheers~
Softinn Team