LetsGoHoliday Advertising Package
By Badriah - Apr 09, 2019
Softinn Solutions Sdn. Bhd. runs LetsGoHoliday.my. Our portal attracts 60,000 page views a month. Most of them looking for travel-related contents e.g. place to stay, food hunt, shopping etc.
As we have now hit 100,000 unique monthly website visitors and due to high number of demand to advertise on our site, we're pleased to offer interested parties our advertising package!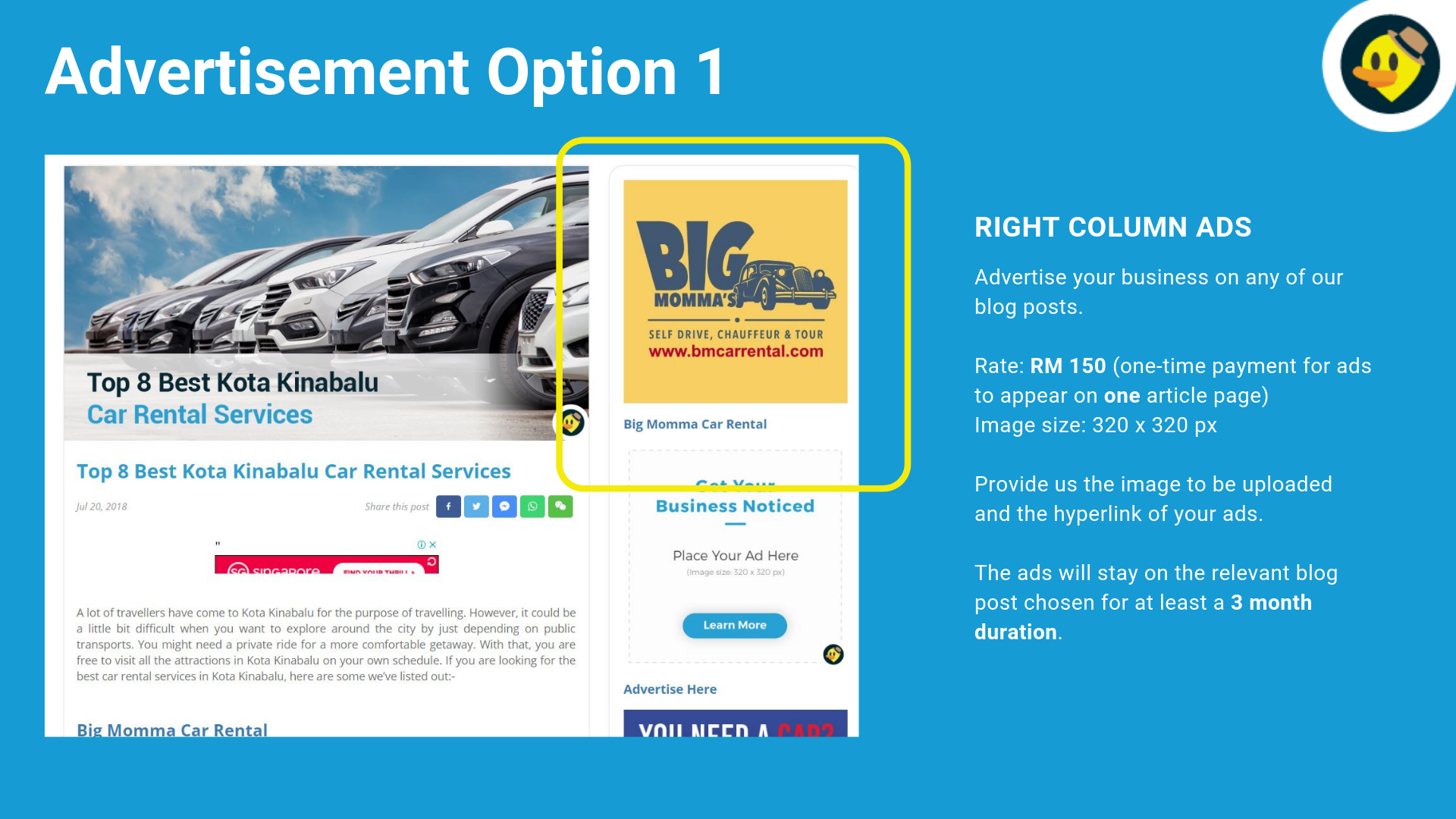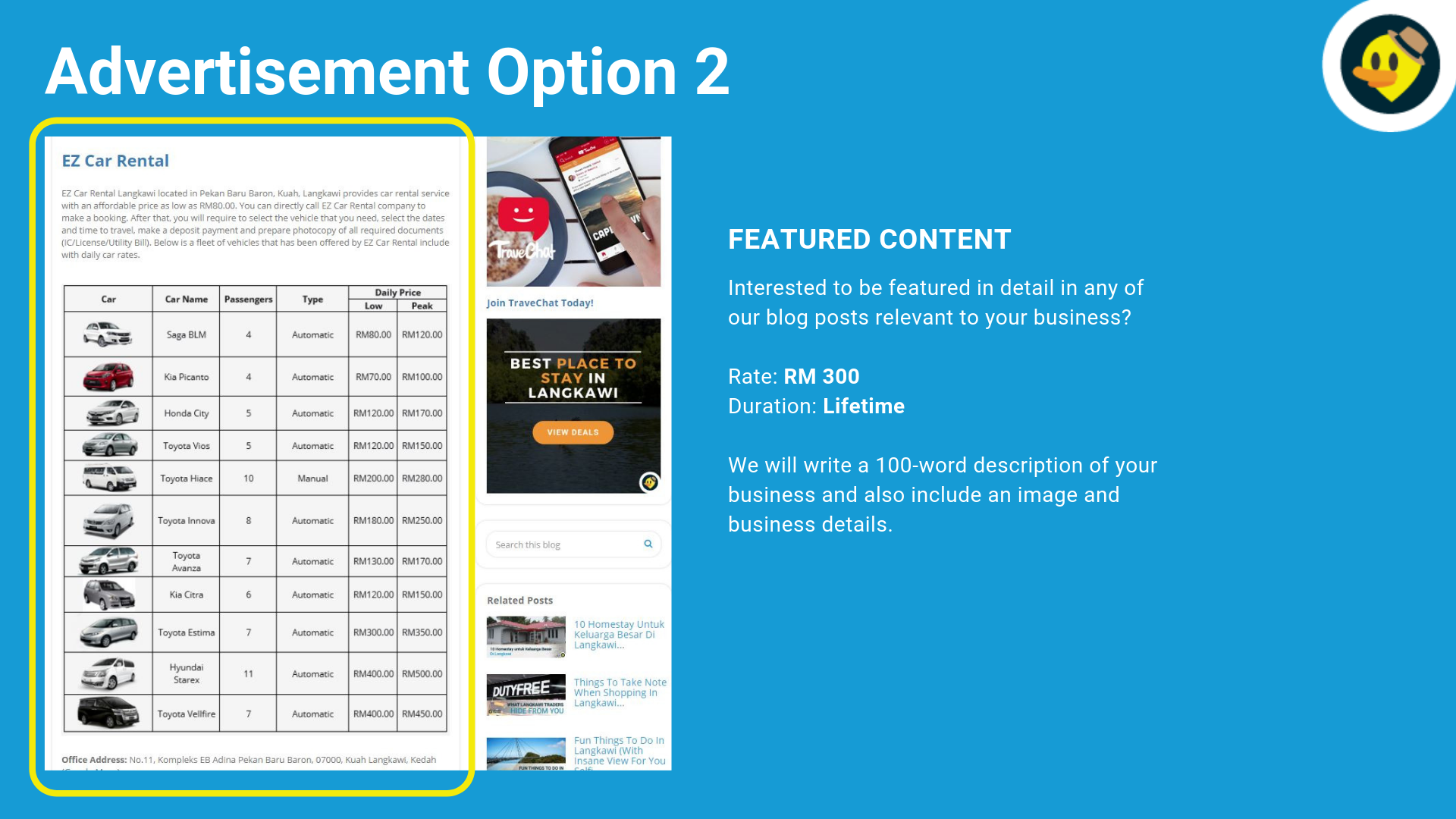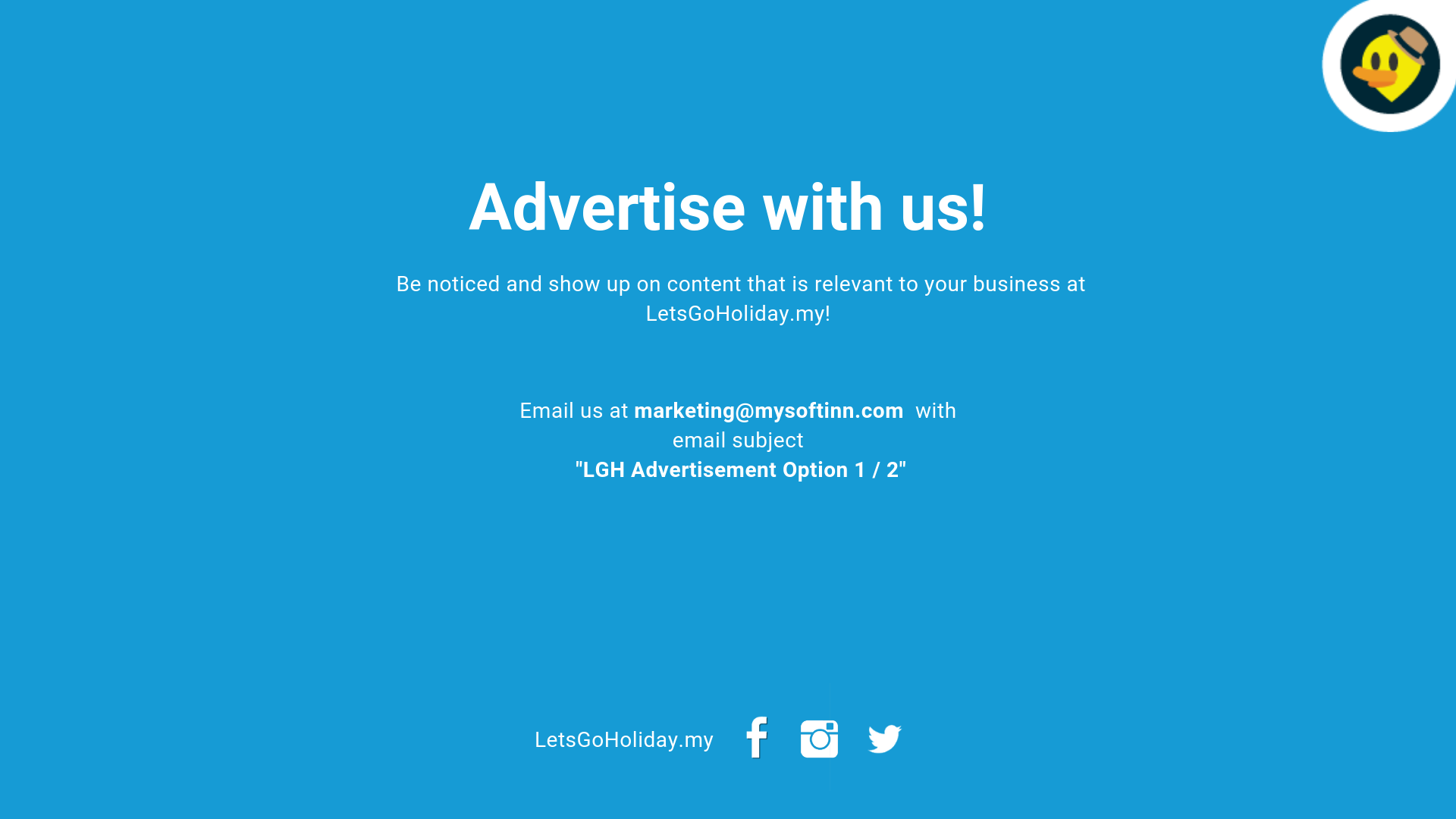 Download LetsGoHoliday Advertising Package
here
.
To enhance our readers' experience, your ads will show up only on content that is relevant. For example:
Your Ads: Big Momma Car Rental
Show up on our Content: Top 8 Best Kota Kinabalu Car Rental Services
Who is not eligible for the above service?
We do NOT offer the above service to our existing merchants (Hotels, Homestays, Resorts etc) because we have a better plan for you - Your listing will show up on some of the content. For example Beautiful Resorts For Long Weekends In Malaysia
Interested to advertise with us?
Decide on which option you would like to go with in the package.
Contact us at [email protected] with email subject LGH Advertisement Option 1/2