Best Chinese New Year Restaurant in PJ and KL
Chinese New Year, like any other festive seasons here in Malaysia, the feasting part is what everyone anticipates the most. Reservations and orders are done few weeks earlier as restaurants will be fully occupied when it is nearly Chinese New Year. It is a real struggle to find the best restaurants to spend your Chinese New Year dinner with family so to make your life easier, we have listed the best Chinese New Year restaurants for reunion around KL and PJ area.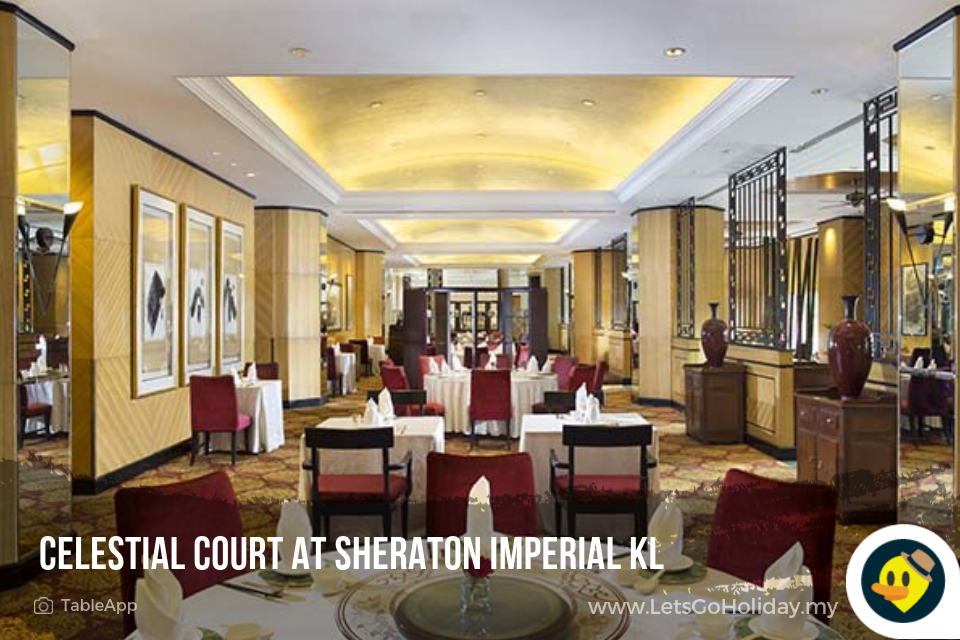 The top chefs of Celestial Court at Sheraton Imperial KL never fail to tantalize diners taste buds. Whether it is the simplest of Cantonese cuisine, using a harmony of ingredients and the freshest produce, or a gourmet of Cantonese delights with seasonal delicacies, you can look forward to a completely divine meal for your Chinese New Year dinner.
Location:
Website: https://www.celestialcourtrestaurant.com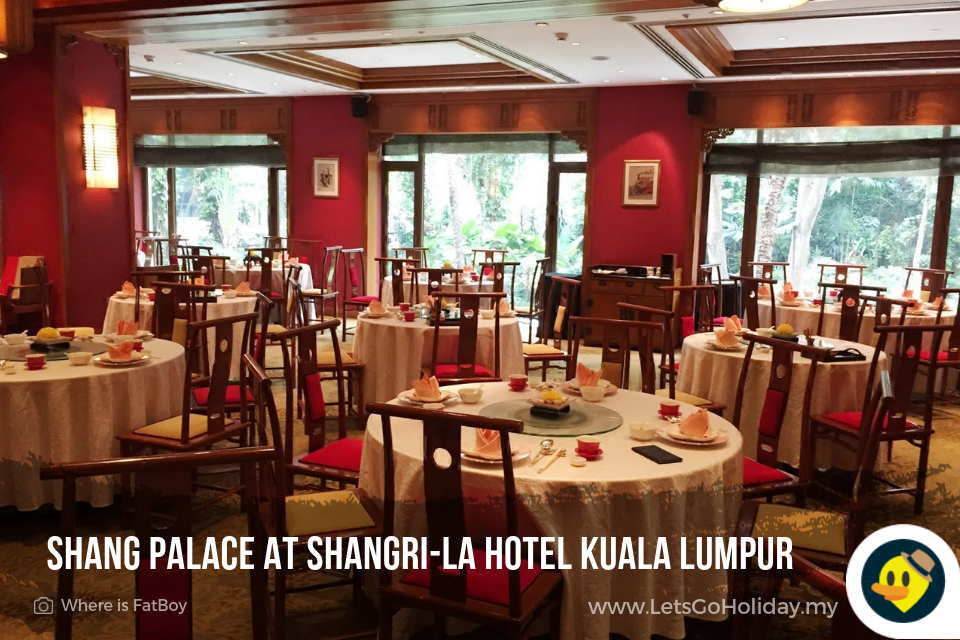 Shang Palace at Shangri-La Hotel Kuala Lumpur serves Chinese cuisine prepared by their exceptional chefs and they will make sure that you are served with only high quality authentic Cantonese cuisine at its finest. Dine in style with your family and loved ones this Chinese New Year, which was once reserved for only Chinese elite society and get a glimpse of reminiscent of ancient Chinese grandeur.
Location:
Website: http://www.shangri-la.com/kualalumpur/shangrila/dining/restaurants/shang-palace/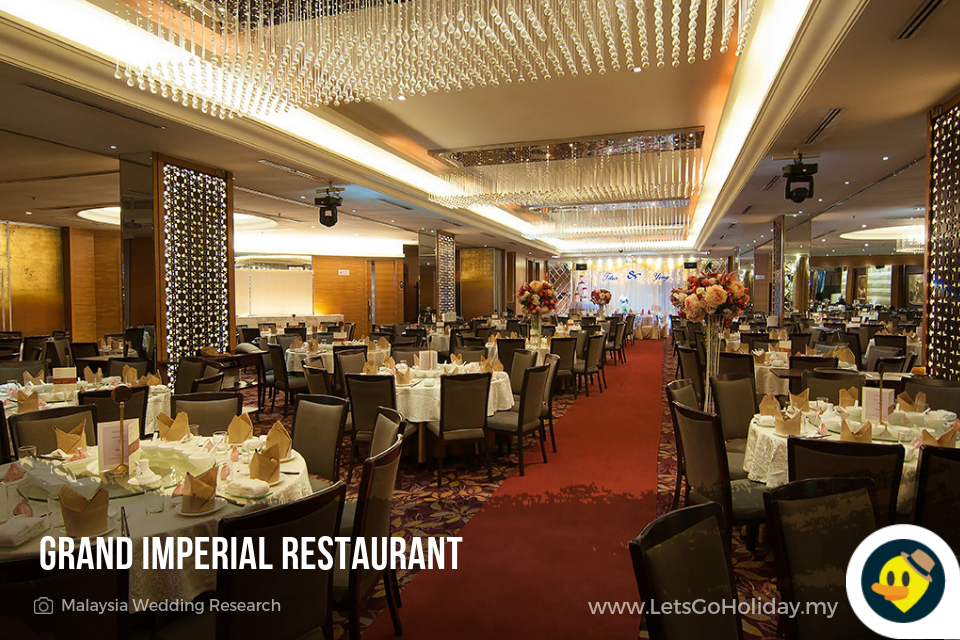 Grand Imperial Restaurant invites you to indulge in a new plush dining experience. Let your taste buds be the judge to their luxurious delicacies. From the freshest bounty of the sea to skilfully prepared roasted meats, stir-fried and braised specialties to intricate Hong Kong-style gourmet. Your reunion dinner will be celebrated by their award-winning chefs and gracious service staff that will certainly lift your festive mood.
Location:
Website: https://grandimperial.com.my/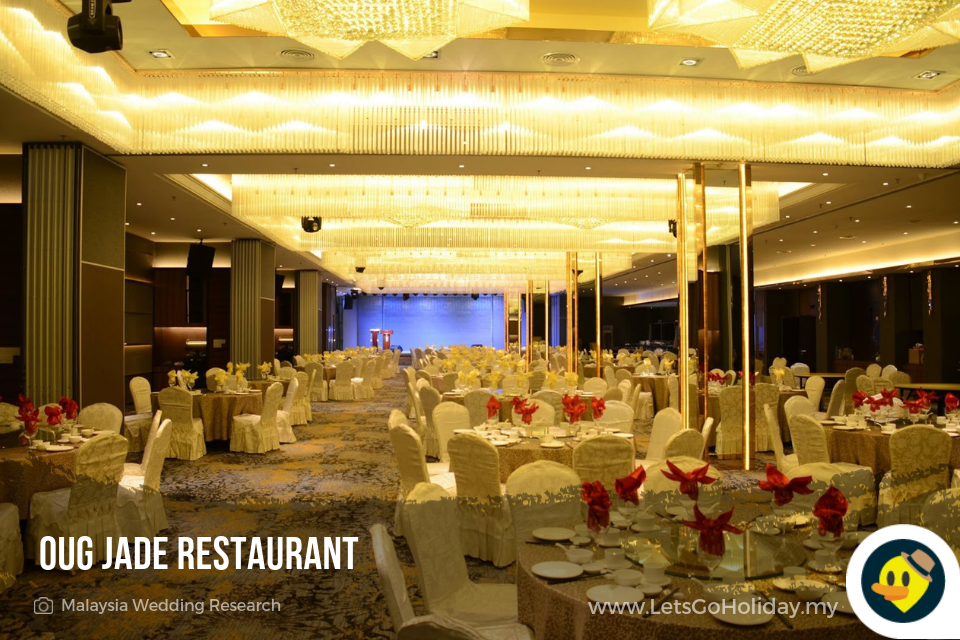 This ballroom style OUG Jade Restaurant can fit more than 400 pax. The banquet hall has an elegant modern design with glitzy crystal lighting that blankets the entire ceiling, and fully carpeted. Guests are totally satisfied with the great dishes with efficient service. Perfect for those celebrating the New Year's Eve with large families.
Location:
Website: https://www.facebook.com/ougjaderestaurant/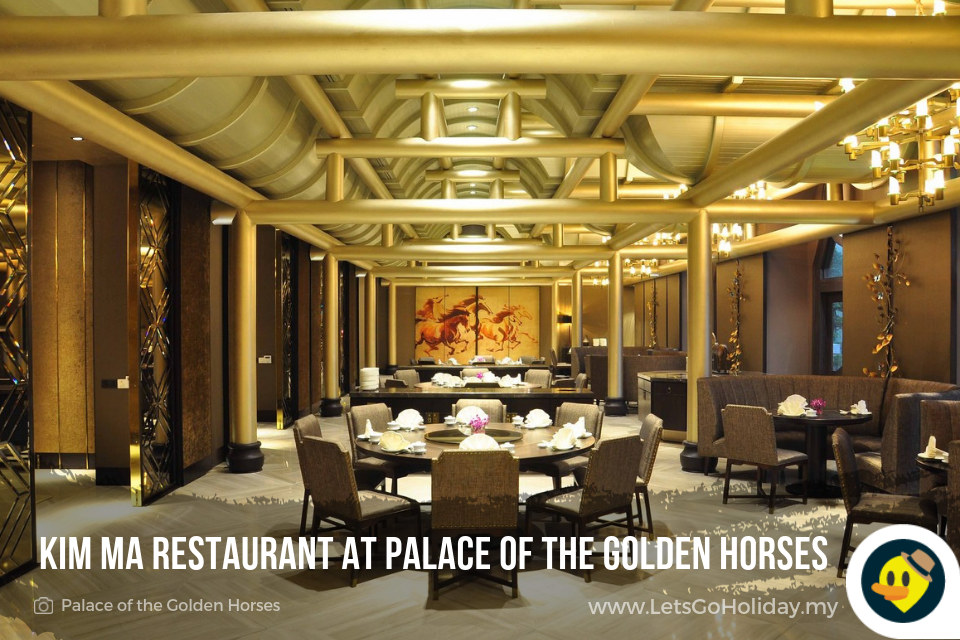 An exquisite yet relaxing dining place where you can spend your Chinese New Year Eve feted to gastronomic delights of the restaurant's fusion Chinese cuisine. With a tastefully appointed interior, there are four private dining rooms - perfect for any special occasion or corporate function.
Location:
Website: https://www.palaceofthegoldenhorses.com.my/dining/kim-ma-chinese-restaurant/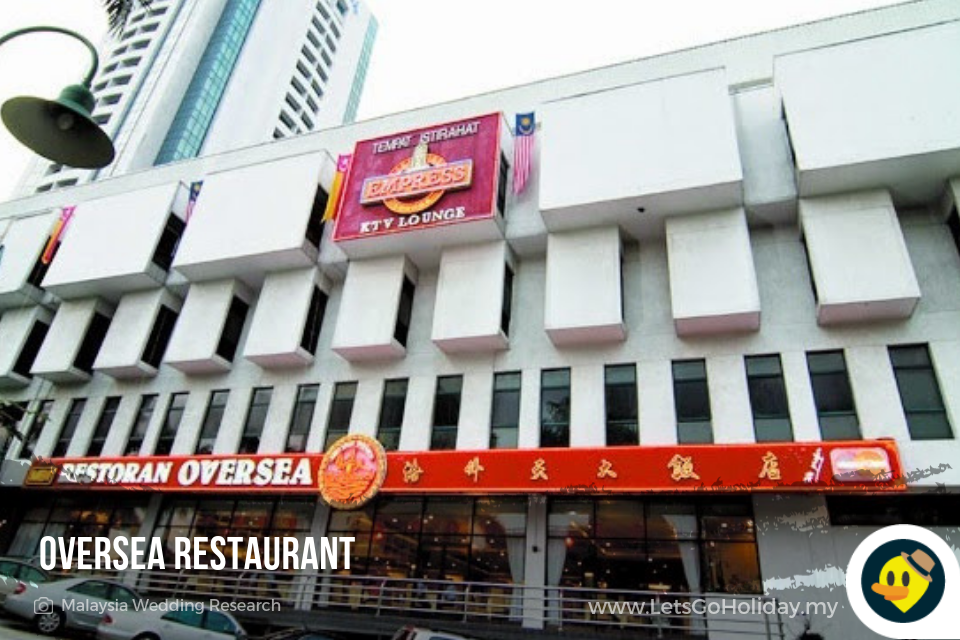 Oversea Restaurant is incorporated and domiciled in Malaysia and it has been listed on the ACE Market of Bursa Malaysia Securities Berhad since 1 April 2010. Besides the operation of food service outlets, the business model includes the expansion into the manufacturing of confectioneries particularly moon cake since 1986. Throughout the years, the Group have received many awards and recognitions which include Asia's Finest Restaurants, Greatest Table in Kuala Lumpur and Winner of World Gold Kitchen Cooking Grand Competition. How can you simply resist spending your reunion dinner on the eve of Chinese New Year here?
Location:
Website: https://www.oversea.com.my
If you're looking for accommodation to celebrate this coming Chinese New Year, we have all kinds of affordable and interesting homestay and hotels all over Malaysia for your option. Click image below to look for the best vacation rental for your CNY today!