The Baboon House freezes time and allows the calm surrounding to engage diners with serenity.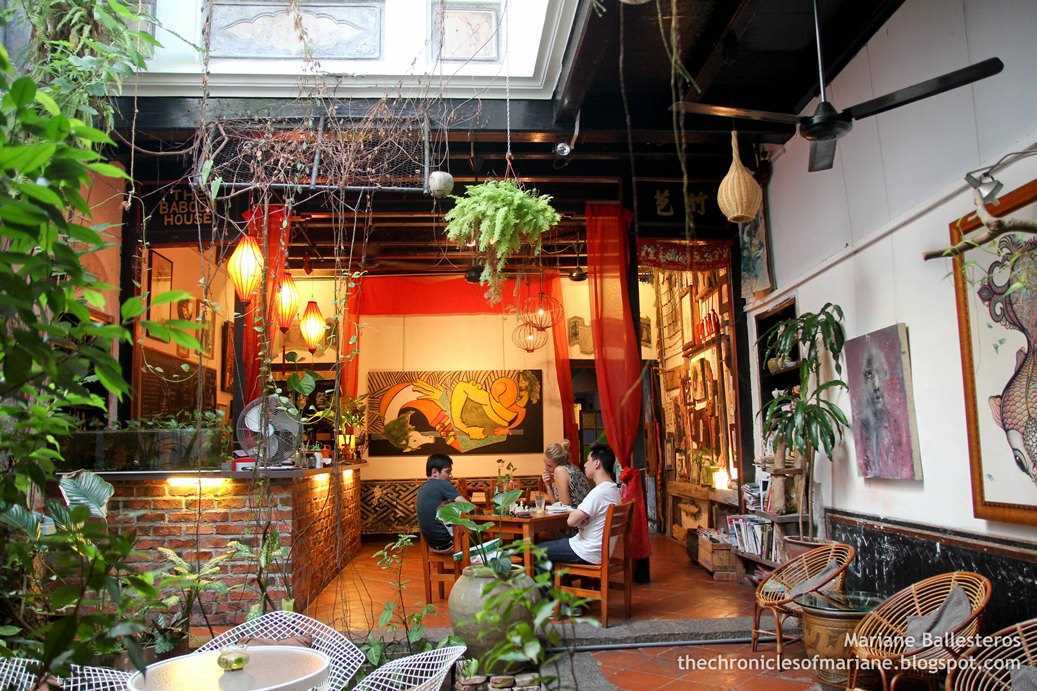 The Baboon House is located near the busy Jonker Street. The place is in a tranquil open-air courtyard with spacious seating arrangements and authentic furnishings. The place has free Wi-Fi and with affordable burgers and drinks which is perfect place to spend your afternoon lunch. With its serene interior design, you are sure to feel calm.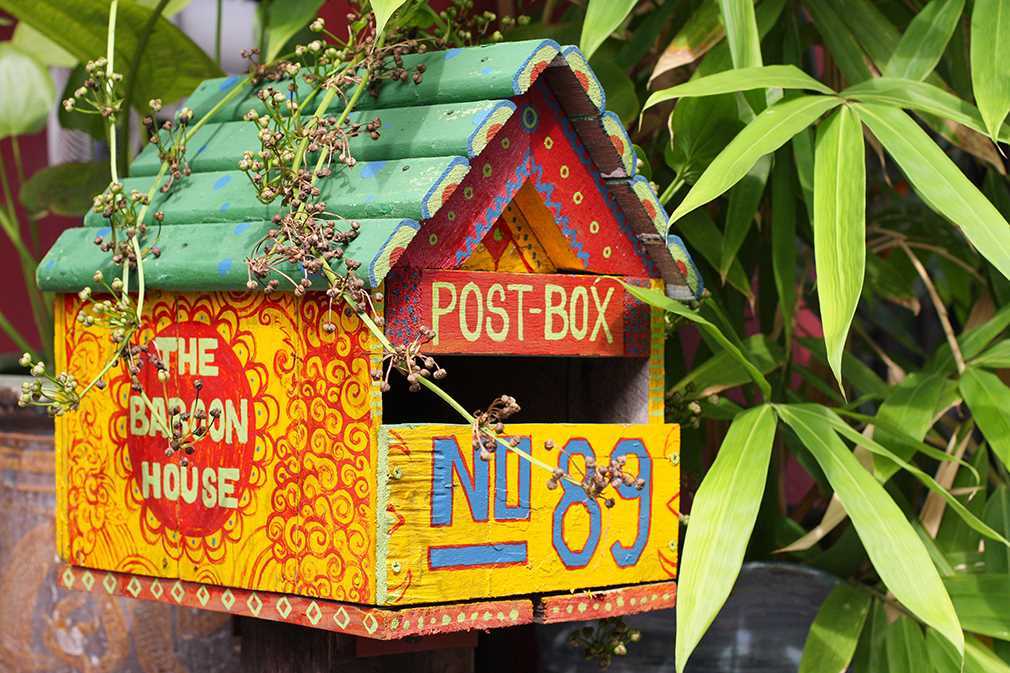 This is the postbox design of The Baboon House, it is extremely unique and attractive. Just by looking at the unique design of the postbox gives you the urge to dine in. This cafe is really strict about taking pictures so please be mindful. Also silence is important or else it would disturb the serenity of the environment.
A quaint cafe in Malacca serving authentic gourmet burgers and freshly gound coffee with a laidback atmosphere.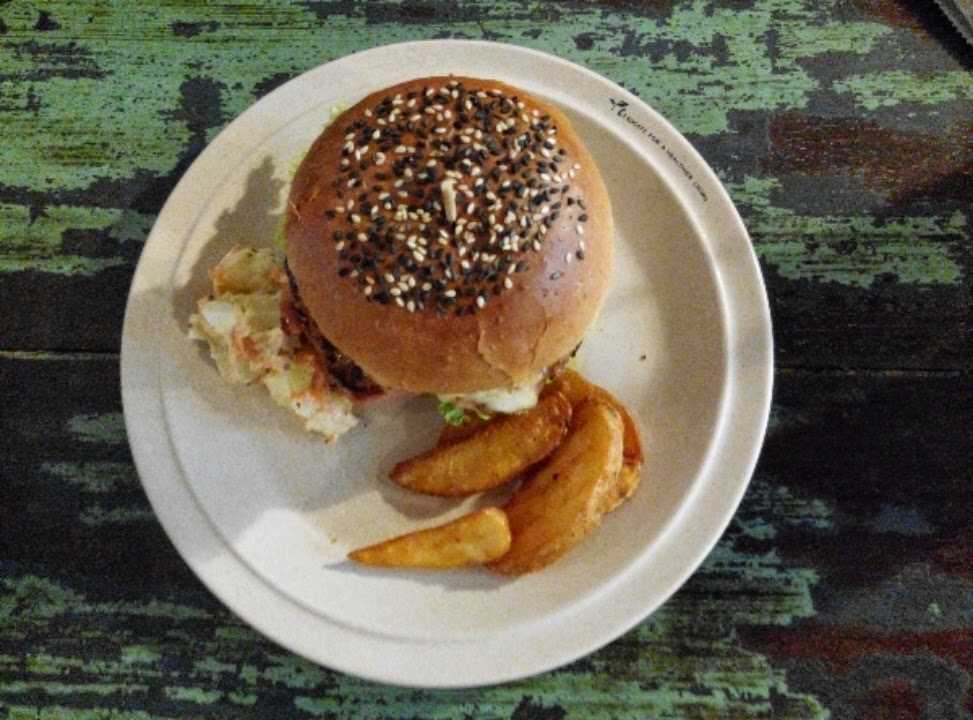 They serve different range of burgers from beef to pork. The patties have the consistency of juicy and was seasoned well. Filled with lots of bacons suitable for meat lovers. This is the Aloha Burger with pork chop complement with wedges and salad. This is a definite must-go place for meat lovers.
This is the Green Salad which is not your average salad as there is bacon, chicken popcorn and cheese. It comes with toast suitable for all meat lovers who is trying to eat their veggies. It has mini slices of apples in between the meat and toast. It is not a place you want to go to if you are watching your weight.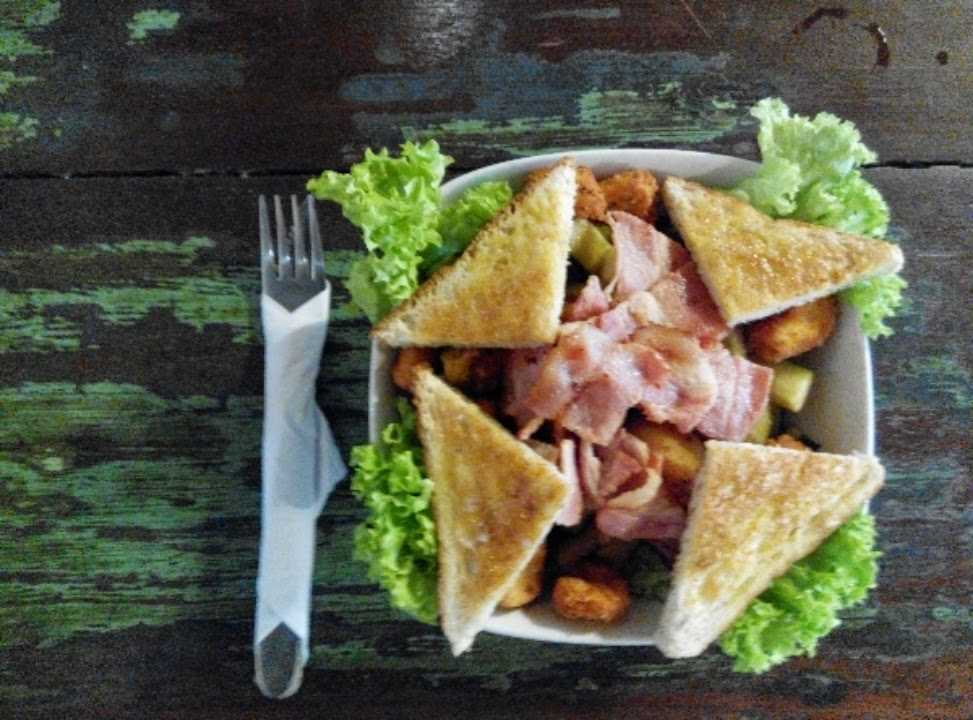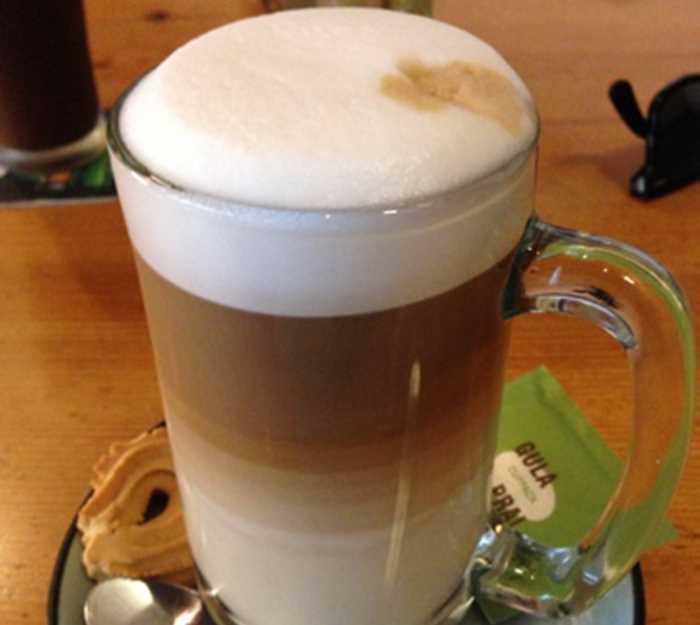 Many customers opt for their signature drinks, lemon grass as they make pretty good homemade drinks to soothe you from Melaka's warm and humid weather. They also serves a different range of coffee and teas with comes with a Danish butter biscuit.

If you are interested in giving this restaurant a try and need a place to stay the night, here are a few places that you can check in for your stay:
31, Jalan PM 3, Plaza Mahkota, 75000 Bandar Hilir, Melaka
28, Jalan Tokong, 75200 Melaka
26, Jalan Taman Kota Laksamana 3, Taman Kota Laksamana, 75200 Melaka
364 & 365, Kawasan Bandar XIX (KB19), Jalan Kee Ann, Off Jalan Munshi Abdullah, 75100 Melaka
No. 18, Jalan KL 3/11, Taman Kota Laksamana Seksyen 3, 75200 Melaka, Malaysia
Here are the details on how to get there:
The Baboon House (non-Halal)
GPS Location: 2.1955275, 102.2437195
Address: 89, Jalan Tun Tan Cheng Lock
Tel: +606 283 1635
Opening Hours:
Monday, Wednesday - Friday
10:00AM – 5:00PM
Saturday - Sunday
10:00AM – 7:00PM
Closed on Tuesday
(Credits: AlmostHungry, G33K, TheChroniclesOfMarine, I-Lovette)