Hotel Near MITC
Melaka International Trade Centre (MITC) is the premier facility for MICE (Meetings, Incentives, Conventions and Exhibitions). Wholly owned by Perbadanan Kemajuan Negeri Melaka (PKNM), MITC was officially launched in June 2003 by Melaka's 9th Chief Minister, YB Senator Tan Sri Hj Mohd Ali Bin Mohd Rustam.
Strategically located in the heart of Ayer Keroh Satellite Town, MITC is easily accessible from the historic centre of Melaka, major towns and cities as well as to any states in Malaysia via the North-South Expressway.
At MITC, one can gain the ultimate and truly rewarding experience regardless of the event. No matter what event you organise, you will be served with the unique Malaysian hospitality and unrivalled level of services. It's all about connecting people – friends, colleagues, business partners and the community.
MITC is the host for many leading conventions, trade shows, exhibitions and special events. MITC plays a vital and essential role in generating the commercial trade development as well as contributing to the achieving the vision of Melaka Maju 2010.
Complete with banqueting facilities together with our team of professional and dedicated experts, there is no better place than MITC for staging, exhibitions, showcases or organised events. A spectacular exhibition hall which can accommodate various public and trade exhibitions and conventions. The hall is a pillarless space located on the ground floor measuring to 13,000 square meters which can be divided into three smaller space being Hall A, Hall B and Hall C. The Hall can accommodate from 3,000 people and up to 12,300 people for theater seating and up to 9,000 people for dining seating. It can also house up to 728 standard shell scheme booths.
So, if you happen to have work in MITC or to attend weddings or simply to attend exhibitions held in MITC and need a place to stay or hotel nearby MITC Ayer Keroh, search no more as we compile you a list of hotel near MITC Melaka.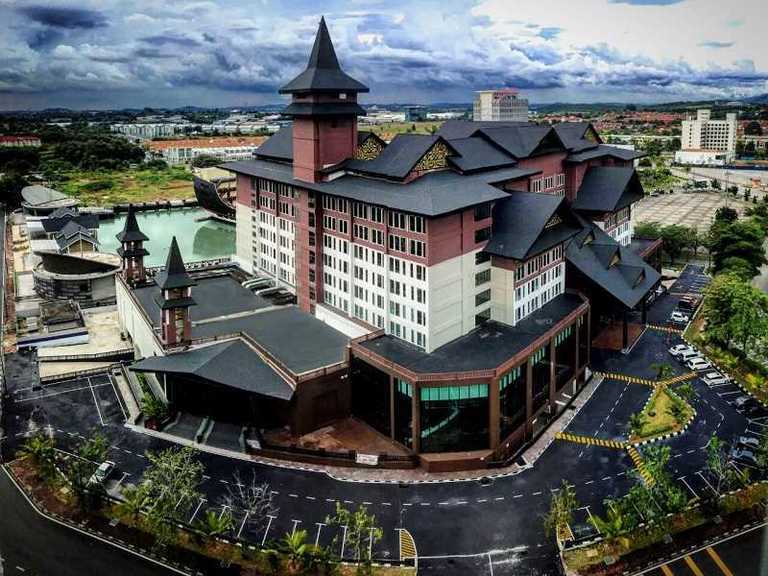 Here, in this historic city, with endless comforts and unique hospitality that the hotel is ready to offer, you can experience the real Melaka in an environment which was once shared by sultans of the Golden Age of Melaka Sultanate.
In line with the name of Sultan Mudzaffar Shah the Sultan of Melaka credited for bringing the Malacca empire to its Golden Age, The Mudzaffar Hotel offer guests an extraordinary place that is created by combining exceptional architecture and structure, expressive decor and artistry, and magnificent features all under one roof.
Add great service to this and the result is an extraordinary experience that would make your memory of The Mudzaffar Hotel a long and lasting one.
Location:
Rate: From MYR230 / night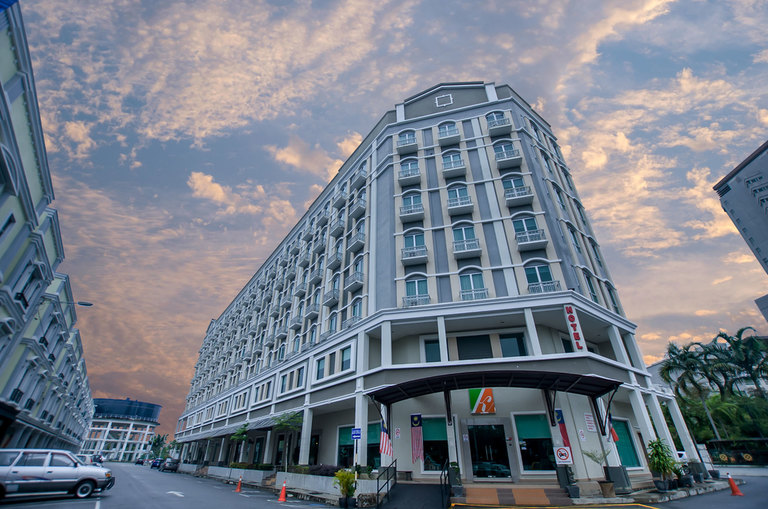 Hotel Kobemas Melaka Located 5 minutes away from the Ayer Keroh toll plaza is well suited for leisure, meetings and dining. Our homely environment away from hustle and bustle of the traffic congestions makes the hotel an ideal location for gatherings and relaxation.
Just a short distance away are the Kota Fesyen, Mydin Supermarket, Masjid Al Alma, Bowling Centre, banks and financial institutions, Melaka Wonderland, Melaka Zoo, Mini Malaysia and Asean, Botanical forest, federal and state government administrative offices and the Melaka International Convention Centre – MITC
Location:
Rate: From MYR150 / night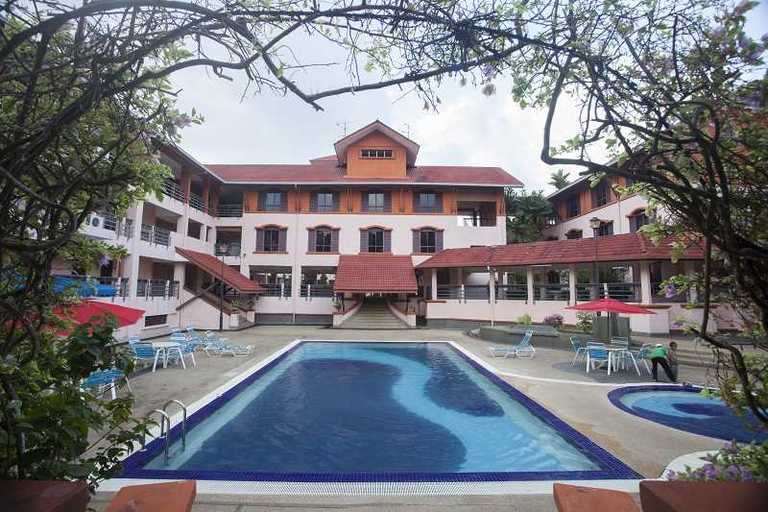 Hotel Seri Malaysia Melaka is located close to Malacca's famous tourist attractions such as Crocodile Farm, Zoo Melaka, Taman Mini Asean, Butterfly and Reptile Sanctuary, Honey Bee Museum as well as Ayer Keroh (Recreational Forest).
This popular Melaka 3 Star hotel, decorated in unique architecture and providing 100 units of elegant and comfortably furnished rooms it's only 1km away from the Ayer Keroh Toll Plaza.
For business visitor, Seri Malaysia Melaka Hotel is a favoured accommodation due to its strategic location which is close to the Melaka International Trade Centre which most of major meetings and convention is being held frequently, State Government administration Centre as well international standard Golf & Country Clubs.
Facilities provided by this Melaka hotel such as coffee & tea maker, internet access are free for you and fully air conditioned rooms and flat screen HDTV is available in all rooms.
Location:
Rate: From MYR180 / night


Prefer homestays? We have unique homestays located near MITC, Melaka for your accommodation option.
Finding the best deals for Hotel Near MITC? Look no further and click here.
---



---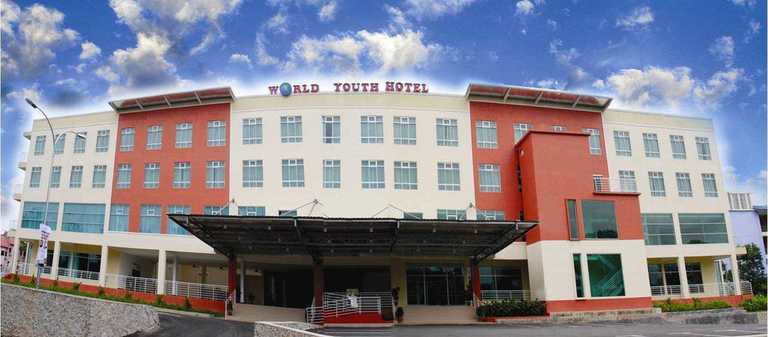 Offering complimentary Wi-Fi access, it houses a café serving halal-certified delights.The air-conditioned rooms are equipped with a flat-screen TV, a wardrobe and a personal safe. An electric kettle and a minibar are included.
World Youth Hotel is just a 6 minute distance to MITC, 5-minute walk from Melaka Zoo and a 10-minute walk from Taman Seri Bunga.
The hotel is a 5-minute drive from Melaka Wonderland Theme Park, 20-minute drive from Jonker Street and The Stadhuys.
Kuala Lumpur International Airport is a 2-hour drive away.
Location:
Rate: MYR120 / night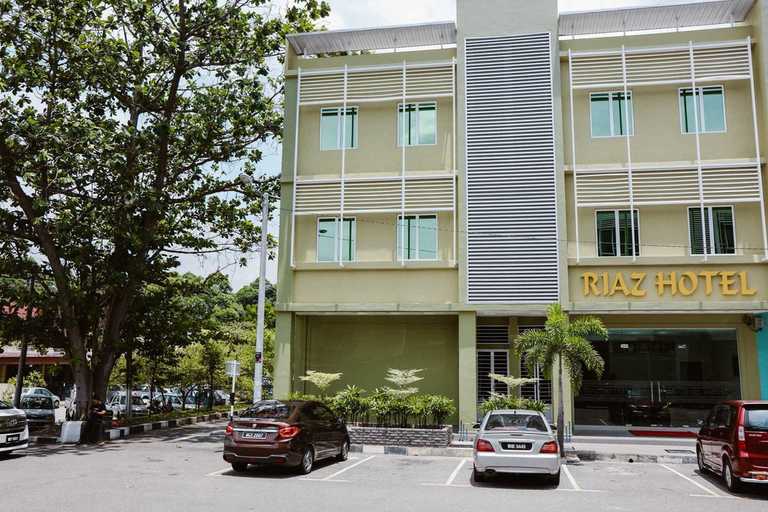 Riaz Hotel is a distinct addition to Malacca and a smart choice for travelers. A budget hotel located 10 minutes drives from toll Ayer Keroh. The hotels takes pride in their homely environment, friendly staff and value for money packages for rooms. Riaz Hotel located near KFC,Pizza Hut and Papa Rich.
Other attractions within the vicinity are Melaka wonderland (8 minutes), Zoo Melaka(10 minutes),Skytrex Adventures Melaka (10 Minutes) and Mini Malaysia. Apart of above attractions, the government offices are also located nearby namely the high court and Majlis Bandaraya Melaka Bersejarah.
Step into one of 28 inviting rooms and escape the stresses of the day with a wide range of amenities such as internet access – wireless (complimentary), air conditioning, television LCD/plasma screen, satellite/cable TV which can be found in some rooms. Besides, the hotel's host of recreational offerings ensures you have plenty to do during your stay. Superb facilities and an excellent location make the Riaz Hotel the perfect base from which to enjoy your stay in Malacca.
Location:
Rate: From MYR55 / night