Hotel Near Gurney Paragon
Gurney Paragon is a residential-cum-retail complex in Georgetown, Penang. Located at Gurney Drive, it was launched in 2013, and consists of a nine-storey shopping mall, two condominiums and an office block.
It is Penang's best centre for an eclectic mix of fashion trends, home to more than 40 fashion boutiques and 30 restaurants but what makes it stand out even more is that it has been built around St. Joseph's Novitiate, a 1925 chapel that has been fully restored and incorporated into the mall's open-plan layout design.
Want to experience the colonial heritage yourself? Come and drop by to Gurney Paragon. And do not worry about accommodations as we have list out hotels near Gurney Paragon just for you.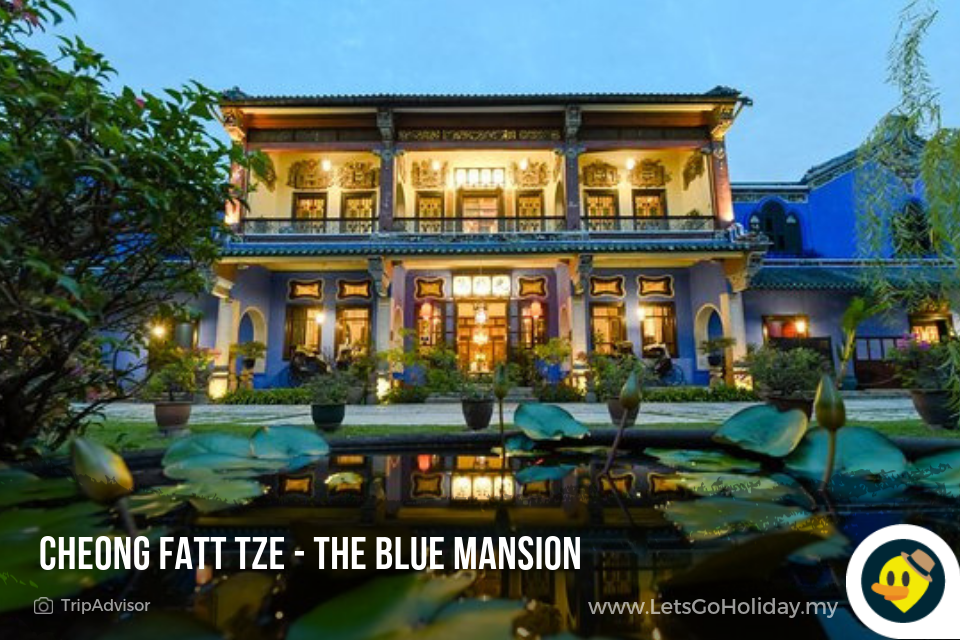 A grand mansion conceived and constructed by a Grand Man; an eminent edifice which history calls home; a peerless representation of the Paradigm Chinese Courtyard House – the Cheong Fatt Tze "Blue" Mansion has been perfectly poised for over a century on firm foundations of architectural, cultural and historic superlatives.
Essentially an 'heirloom with rooms', today, the Mansion readily bequeaths its charms to visitors who are able to indulge in exclusive heritage stays, guided tours; and beautifully tailored events on its premises. The favourite home of the "Last Mandarin and First Capitalist of China", the Mansion is undoubtedly also the favourite home of George Town.
Official Website: Cheong Fatt Tze - The Blue Mansion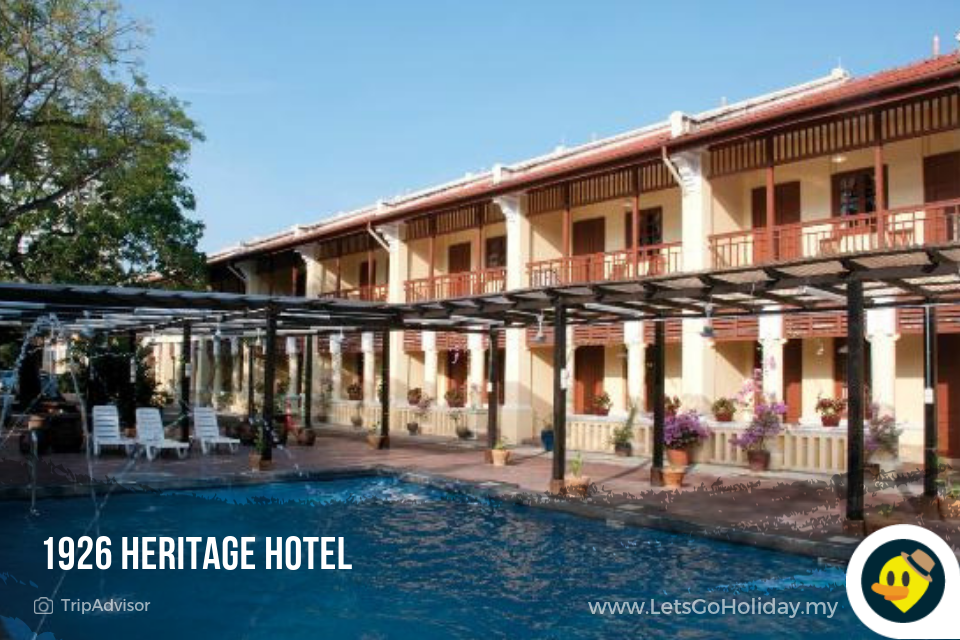 The 1926 Heritage Hotel has just undergone a refurbishing program which involves changing of all furniture an bedding in all categories of room, the basic amenities are 32" LCD flat panel TVs, tea and coffee making and mini fridge (with the exception of standard room and cottage room) Free wi-fi is standard feature in all rooms and in the public areas.
The original building was built in 1926, the property once served as a home to British colonial immigration officers and local administrators of Penang. Located off Imigresen Road and Burma Road, 1926 Heritage Hotel occupies 24 heritage link houses beautifully restored to its former glory.
Listed as a UNESCO heritage city, Georgetown is a one of a kind melting pot of cultures, heritage, foods and festivals from diverse communities.1926 Heritage Hotel is all about bringing you the wholesome experience of the British colonial era and the spirit of Malaysian hospitality from the very moment you step into the lobby. Guests' satisfaction is their number one priority.
Official Website: 1926 Heritage Hotel
Looking for more place to stay in Penang? Click here to find out.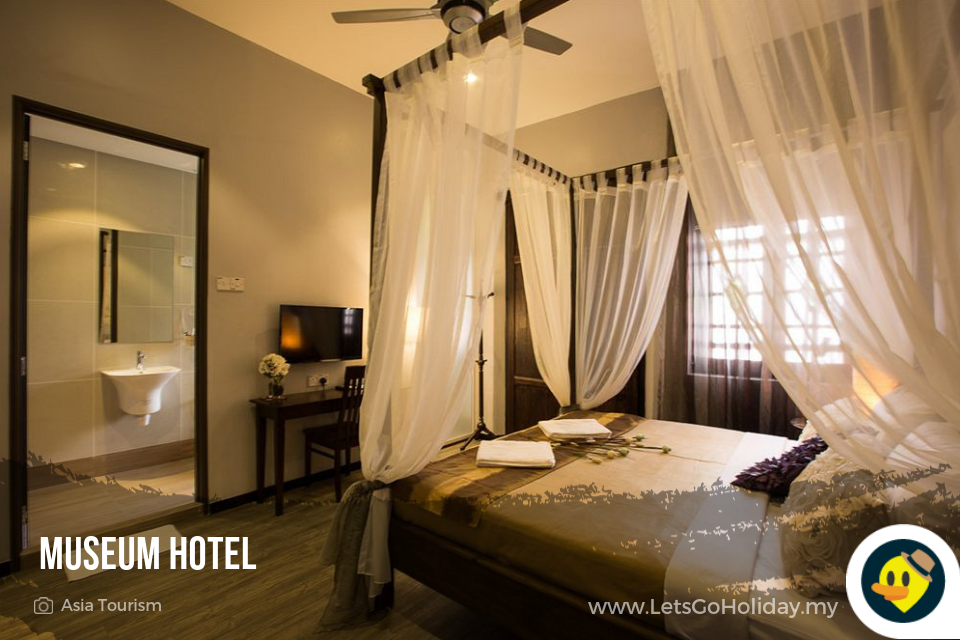 Step back in time and savour the opulence of a bygone era at the Museum Hotel. Located in a restored historic building in the heart of George Town, this gem of a boutique hotel offers a unique glimpse into the golden past of this world heritage listed city.
Each spacious, luxuriously appointed themed suite is one-of-a-kind, and a guests-only museum within the hotel features a remarkable private antique collection. Immerse yourself in the rich history and culture of Penang while you indulge your senses in luxury at the Museum Hotel.
Official Website: Museum Hotel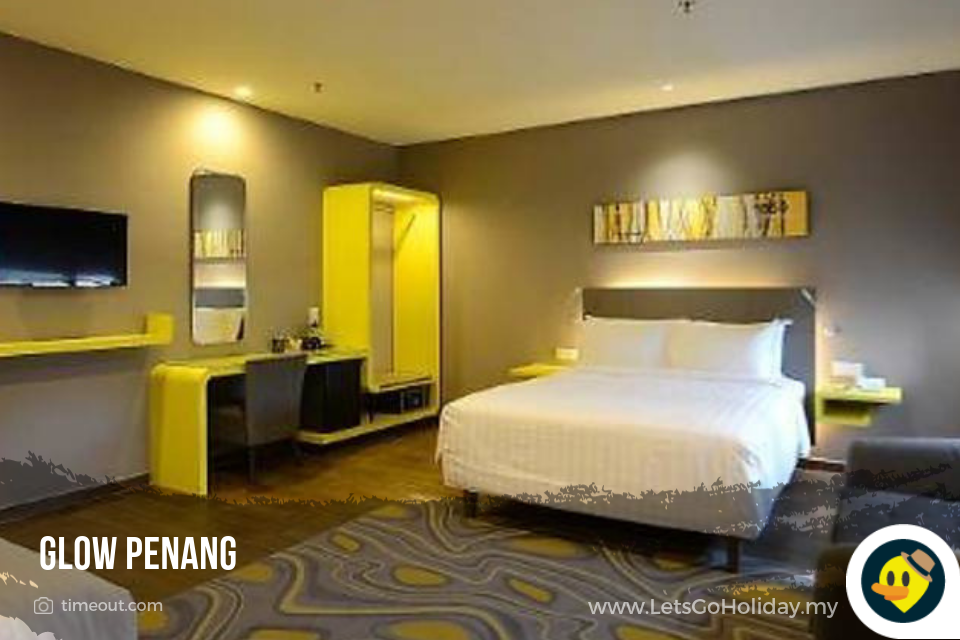 GLOW Penang gets the modern traveller's needs just right, with ease and convenience as a guiding principle. The surprise of the ordinary done well and desire to provide guests with precisely what they need. GLOW Penang focuses on five crucial elements for today's on the go travellers: ~ Satisfying breakfast ~ Access to a fitness centre. ~ A delicious bed and pillows ~ An excellent shower experience ~ Free high-quality Wi-Fi in every guest room The 131 room GLOW Penang is the 4th hotel worldwide under the GLOW (Invision Hospitality) brand and the first GLOW in Malaysia.
Official Website: GLOW Penang