5 Best Hotels Near KLIA
Kuala Lumpur International Airport (KLIA) is KL's main international gateway and a leading aviation hub in Asia. Being an international airport, it hosts a lot of airlines, with two main domestic operators namely Malaysia Airlines and AirAsia.
Apart from that, there are much of taxi and bus services available at KLIA's main terminal building to help travellers move on to their next destination. For those who prefer a first-class car journey, there is an airport limousine which operates on a coupon system. While KLIA Ekspres is the fastest and most convenient way of travelling to and from KLIA.
On top of that, KLIA also features many dining and shopping opportunities which favour passengers from places everywhere. From the second floor until the departure fifth floor, you will find an abundance of good restaurants such as their food court called The Food Garden, Malaysian Wok Express, Café Ritazza and Traveller's Bar where you can kick back and enjoy a pint before you catch your flight.
To delight your shopping spree, you can visit level one, three and five. Level 1 features a supermarket-style convenience store, Level 3 houses several shopping stores such as D'Trends' and Just Nice which sell Malay-style handbags, accessories and clothing. While Level 5th floor hosts most shopping venues including Bonia, Royal Selangor Pewter, Valentino etc.
If you need a stay-over near KLIA, below are the 5 best hotels in KLIA area where you can consider for your 5-star hotel experience.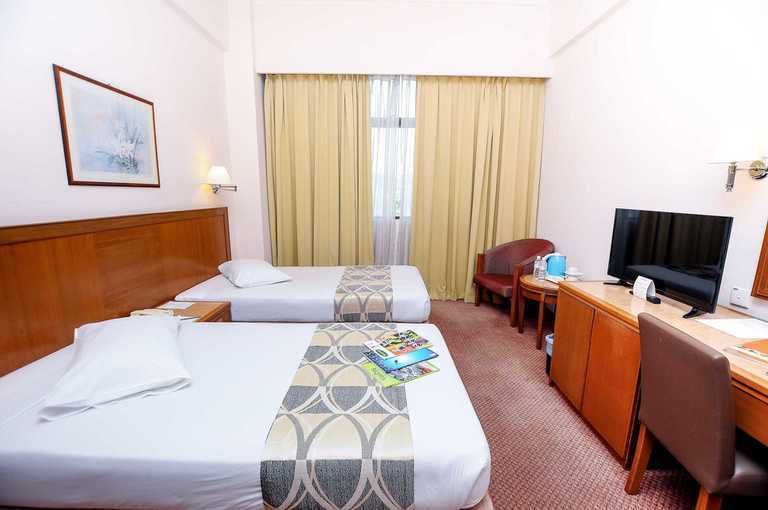 Empress Hotel Sepang is located just a mere 12 minutes away from the KLIA, allowing the convenience of having easy accessibility to the North-South Expressway, the Kesas/Elite Highway and the Maju Expressway. With all the facilities built in, including international direct dial access, hair dryer and even a swimming pool, this hotel offered a superior value of providing free airport return transfer KLIA and KLIA 2.

Address: Jalan ST 1c/7, Medan 88, Bandar Baru Salak Tinggi, 43900 Sepang, Selangor.
Room Rate: From RM 150/ night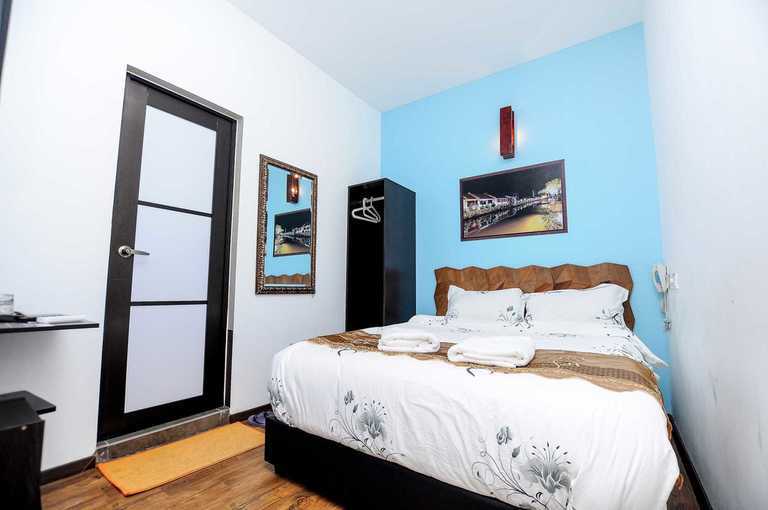 De Grand Boutique Hotel is the first boutique hotel established in Sepang and strategically located in only 8 minutes drive from the airport. Not only providing airport transfer, this hotel comes with an extra value that offers indoor facilities such as a home gymnasium, conference room and a snack corner that serves western and local delights. Besides, Mitsui Outlet Park, Sepang International Circuit and Xiamen University is also 10-15 minutes drive away.

Address: 54, Jalan Gemilang 2, Pusat Perniagaan Gemilang, 43900 Sepang, Selangor.
Room Rate: From RM 95.20/ night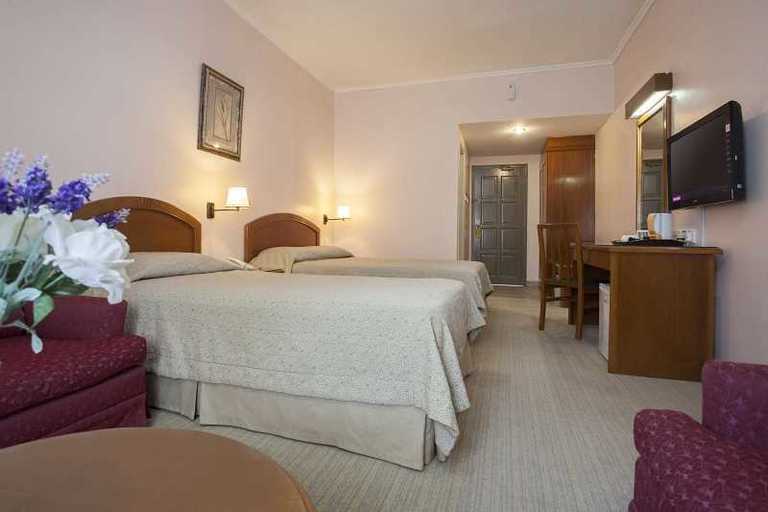 If you are looking for some fresh nature during your stay, Hotel Seri Malaysia Bagan Lalang is an ideal choice you can have. The hotel is located among the lush of green, you will see the fruit orchards, plantations and traditional villages to get a soothing and relaxing experience before heading to your departure. With swimming pool built in, and some natural attractions nearby such as Bagan Lalang Beach and Jugra Hills, this hotel is a great place for you to escape from the hustle and bustle in a short while.
Address: 979 & 980, Pantai Bagan Lalang, Sungai Pelek, 43950 Sepang, Selangor.
Room Rate: From RM 140/night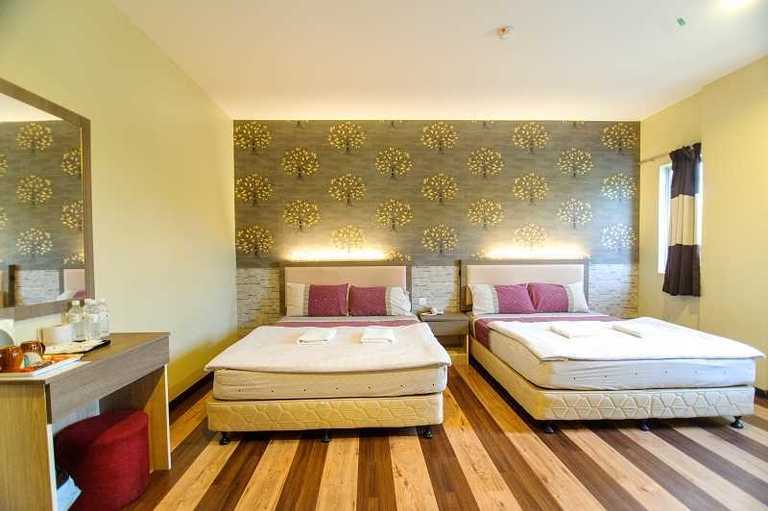 Situated at 15-minute drive from KLIA, Sky Star Hotel Sepang is placed in the heart of Salak Tinggi Sepang. All rooms are equipped with ironing facilities which allow you to dress up nicely when heading to KLIA. Moreover, there is an on-site mini market where you can buy your last minute essentials there. For your convenience, you can arrange an airport shuttle service at a surcharge.
Address: 58, Jalan 2, Medan 120, Bandar Baru Salak Tinggi, 43900 Sepang, Selangor Darul Ehsan, Malaysia.
Room Rate: From RM 80/ night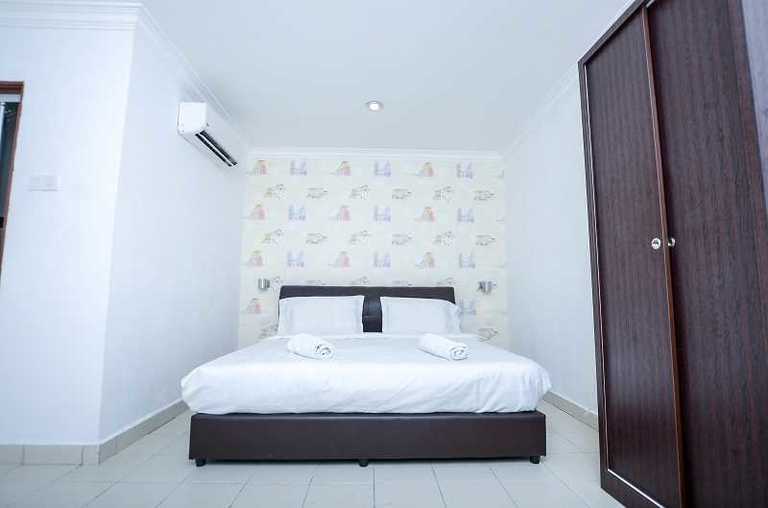 Hotel Double Stars KLIA is a small-medium hotel that is located 15 minutes from KLIA where you can spend your night here in a budget. They aimed to provide a refreshing, relaxing and recharging stay while you are waiting for your flight and promises exclusive tranquility and rejuvenation.

Address: 15, Jalan Gemilang 1, Pusat Perniagaan Gemilang, Sepang, 43900 Selangor.
Room Rate: From RM 80/ night
Spending too much for your flight ticket? Don't worry, we offer promo codes for you to save some cost!

If you are a homestay kind of person, click on the below image to see our 5 best homestays near KLIA! All of them provide delightful experience during your stay to prepare for your flight the next day.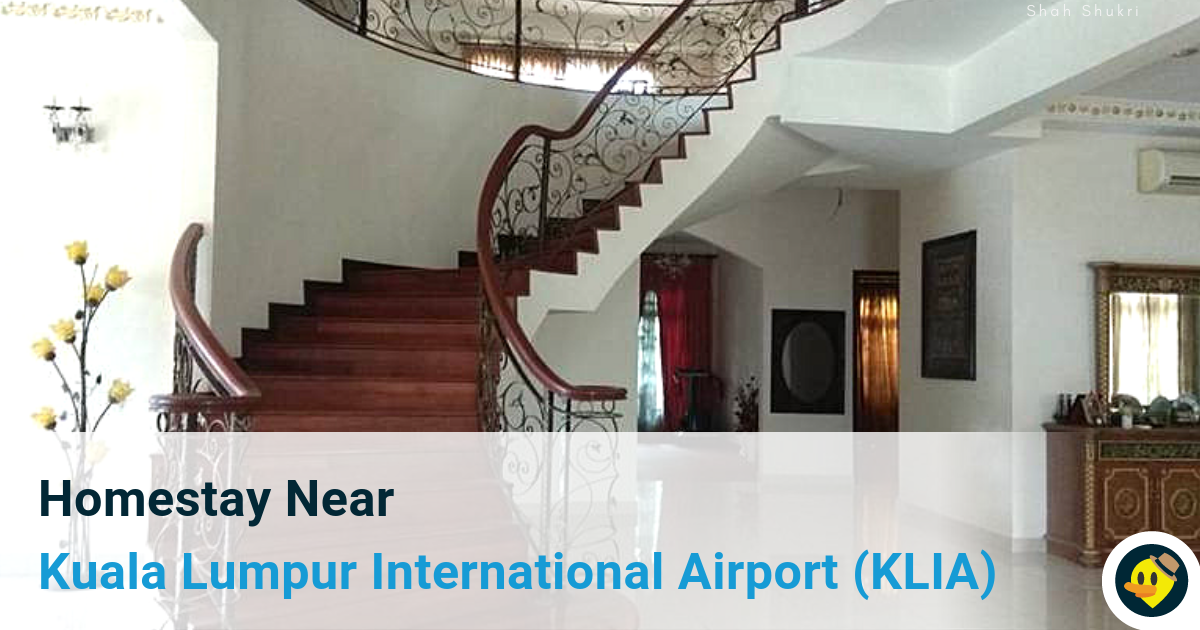 To see our full list of the best accommodation in Kuala Lumpur, click on this image. We offer all sorts of hotel, homestay, resort and more!