5 Best Homestays near KLIA
Kuala Lumpur International Airport (KLIA) is the main international gateway for all locals and foreign travelers. Ranked as one of the top five airports in the world, KLIA is a spectacular combination of sleek architecture, futuristic technology and rich Malaysian culture.
Since KLIA is an international airport, many travelers have their transitional flights here. However, it may be a head-cracking problem when the duration between the transitional flight is a whole night or even a day. Another case is that locals from other states who are boarding an early morning flight in KLIA will be leaving their home the day before, the question is: where should they stay throughout the night?
There are several hotels available nearby, but the price may be too high for people who are traveling in large pax. Therefore, seeking a homestay is the ideal choice for most of the people especially families with kids. So here at below, I have listed the best 5 homestays near KLIA to assure a comfortable and delightful stay before you depart.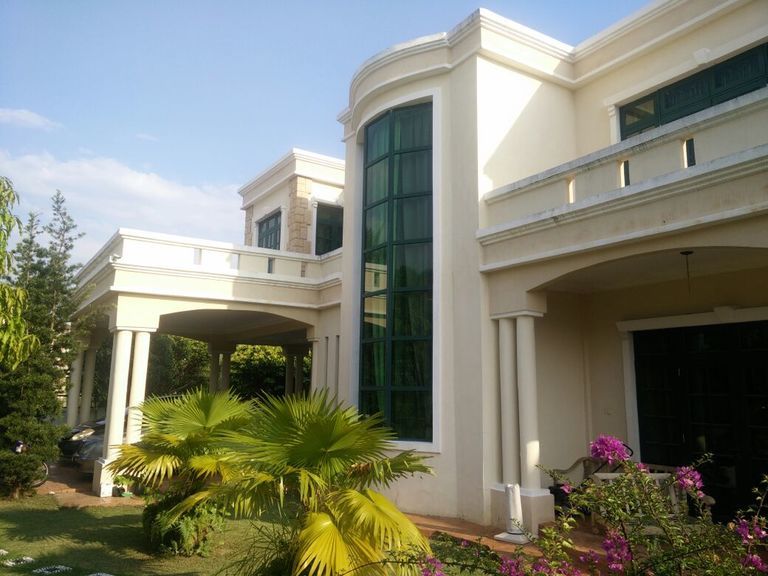 Villa Shamir is a double story Villa that has a strategic location with all the essential facilities and hotspot nearby, such as Sepang International Circuit, Xiamen University Malaysia, KLIA, several commercial lots, ERL station Salak Tinggi, petrol station, MCD, KFC, Kipmall, Mitsui Outlet etc., all with a few minutes driving distances away.
There are an upper room and ground room, both with built-in bathrooms which provide guests with a comfortable stay. Equipped with a large swimming pool, it is surprising that the room rate for this villa is very budget-friendly.
Address: 7, Jalan Warisan Setia 5/6, Kota Warisan, 43200 Sepang, Selangor.
Room Rate: From RM150/ night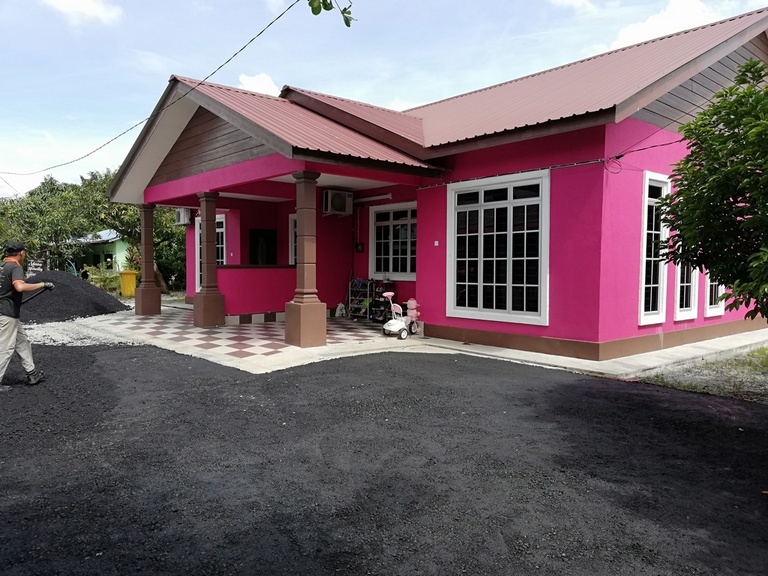 Situated at an only 7-minute driving distance away from KLIA, Marina Homestay is an ideal place for travelers that need a one-night stay to catch their early morning flight or transitional flight. This terrace house is fully furnished and consists of all the equipment that you might need during your stay. The owner also provides free extra mattress and pillow to accommodate a larger pax of guests.
Address: Lot 12 - Jalan Perak Kanan, Kg Bukit Changgang,42700 Banting, Selangor, Malaysia.
Room Rate: From RM 180/ night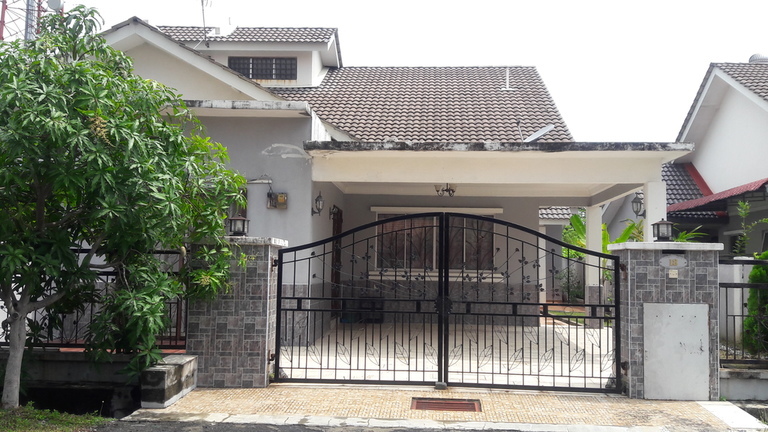 This beautiful bungalow is located 5.6km away from KLIA and is close to many significant venues such as Xiamen University, Federal Court, IOI city, Bangi Wonderland, National Cancer Institute, Shaftbury Square, Hospital Putrajaya, Cyberjaya and more. You will get a comfortable stay in here with 4 furnished bedrooms, each equipped with a queen bed. As well as all kitchen utensils including fridge, microwave, coffee pot, BBQ equipment, and a toaster.
Address: No 18, Jalan Indah KLIA 1, Taman Indah KLIA, 43900 Sepang, Selangor.
Room Rate: From RM 250/ night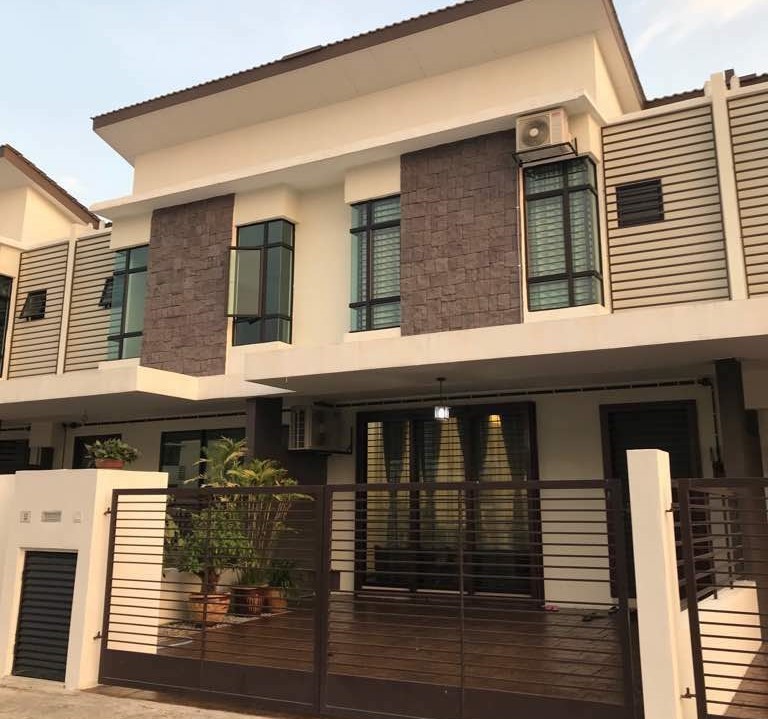 Saujana Guesthouse is a large two-storey house with 4 bedrooms which equipped with single, queen and king-sized beds, allowing big families with children to stay. This guesthouse can accommodate up to 10 guests and provide 4 bathrooms for their convenience. Offering you an experience of home away from home, Saujana Guesthouse is very thoughtful that it has all the supreme amenities such as cooking facilities, Astro channel, washing machine, fridge, microwave, toaster, over, and even extra mattress.
Address: 52, Jalan SKLIA 1/2, Taman Saujana KLIA, Kota Warisan, 43900 Sepang, Selangor.
Room Rate: From RM 280/ night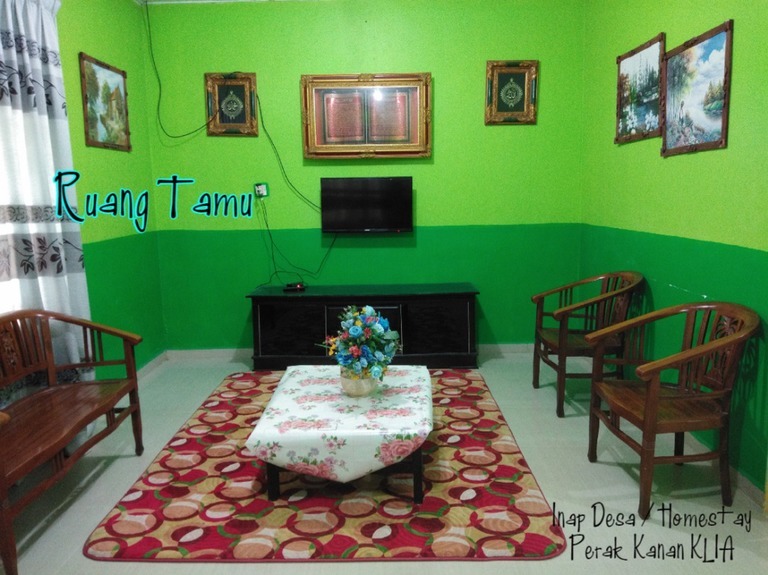 Inap Desa Homestay is a Muslim-friendly homestay which is designed and decorated for our Muslim friends. With only 7-minute away from KLIA and 4.4km away from Koleg Mara Banting, this terrace house is the best place to stay for our Muslim friends. Besides the essential kitchen utensils, Inap Desa Homestay is equipped with BBQ facilities, extra mattress, washing machine and nevertheless it is even wheelchair-friendly!

Address: Lot 12 - Jalan Perak Kanan, Kg Bukit Changgang,42700 Banting, Selangor, Malaysia.
Room Rate: From RM 180/ night
Spending too much for your flight ticket? Don't worry, we offer promo codes for you to save some cost!