Floating Cinema at Thailand
Floating on a raft in Thailand is an experience that dreams are made of, but add Ole Scheeren's cinema to the equation and you'll basically feel like you died and went to heaven. Designed as a theater for the Film on the Rocks Yao Noi Film Festival, the Archipelago Cinema was nestled between two verdant rocks in the middle of Nai Pi Lae Lagoon near Kudu Island. The lucky guests were floated out to watch a nighttime film in what was described as a surreal and almost primordial cinematic experience.
                                                                                                                                                                                                                                                                       (Via Architizer)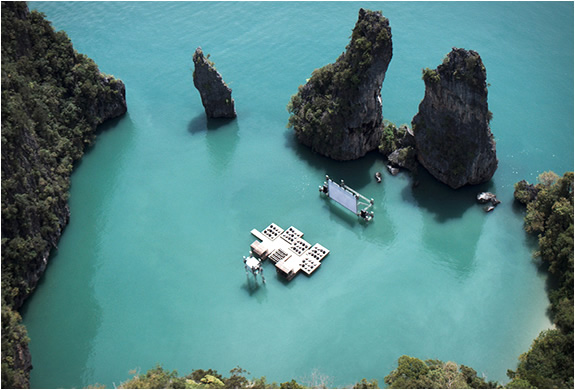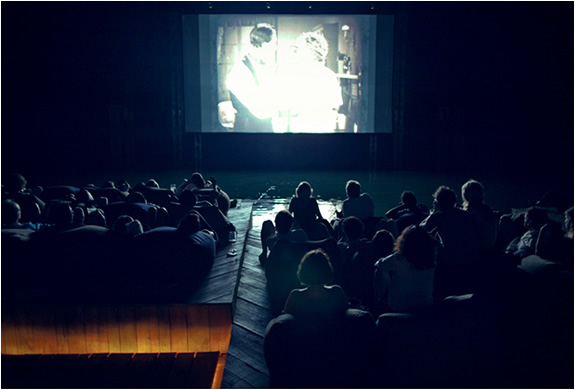 The extraordinary modular, reusable structure was made entirely out of recycled materials in accordance with vernacular Thai architecture. Everything can be reused or recycled, and local people were employed to do the job. Now that the film festival is complete, Archipelago Cinema will be donated to the Yao Noi community that built it in the first place. The wooden, floating auditorium will be used as a floating playground and stage! We really can't think of a better way to watch a movie than being immersed in one of the world's most majestic natural locations.
                                                                                                                                                                                                                                                                     (Via Architizer)